Purchasing a new boiler is a significant investment at any time, but especially so when your existing boiler fails unexpectedly during the winter. In this guide, we cover five things we believe you should know before choosing which boiler to put in your home.
5 things you need to know
1) It's important that your new boiler is dependable

It's fairly simple: the more dependable your new boiler is, the less money you'll have to spend on costly repairs that can cost hundreds of pounds; this is a strong reason to choose a reputable brand. It's more likely that if you buy the most dependable brand of boiler, it'll be trouble-free for years following installation. If you're unlucky and choose a brand that's not as reputable, you'll have a higher chance of having a breakdown.

Please choose a new boiler from one of the most dependable and best boiler brands so that you are not left with a home without functional central heating or hot water in winter.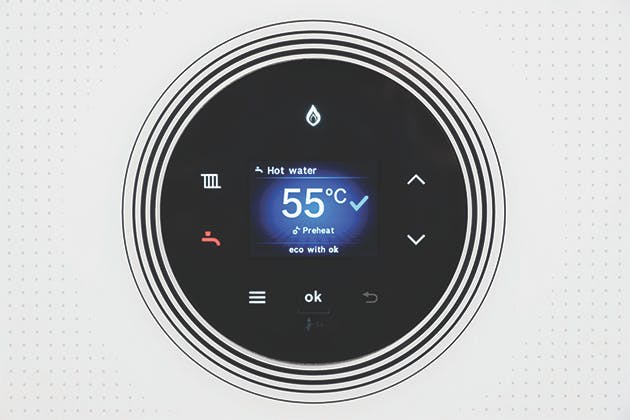 2) Listen to your engineer's advice
During the buying process, your boiler engineer will be a great source of information. They will be able to assist you in determining the appropriate type and size of boiler for your needs, answering any questions you might have and offering their professional advice.
Our engineers have many years of experience under their belt, they know which boilers break down most frequently because those are the breakdown jobs they get called out to most. Likewise, they know which boilers are most reliable because of direct experience.
3) Find the right boiler for your needs
When it comes to choosing the type of boiler, there are three primary types, namely combi, system and regular boilers.
Combi boilers
A combination boiler, most often referred to as a combi boiler, is a 2-in-1 solution as it produces heat for your central heating system and also heats your water. As it heats water as you need it, this eliminates the need for a storage tank.
As this is the case, combi boilers are ideal for small to medium size homes with one or two bathrooms, especially flats and bungalows.
Regular boilers
A regular boiler is also called a heat-only or conventional boiler. This type of boiler differs from a combi boiler in that it requires a hot water tank or cylinder to store the hot water.
System boilers
A system boiler is similar to a heat-only boiler, but it has more built-in components. System boilers are easier to install than traditional boilers, and they take up less room.

A heat-only or system boiler is usually a better alternative if your home is larger or if there are more than two people living in it.
Don't worry if you're not sure which of the above boiler types is best suited for your property, your heating engineer from United Heating will will be able to explain the different types of boilers and provide recommendations based on what you'll need.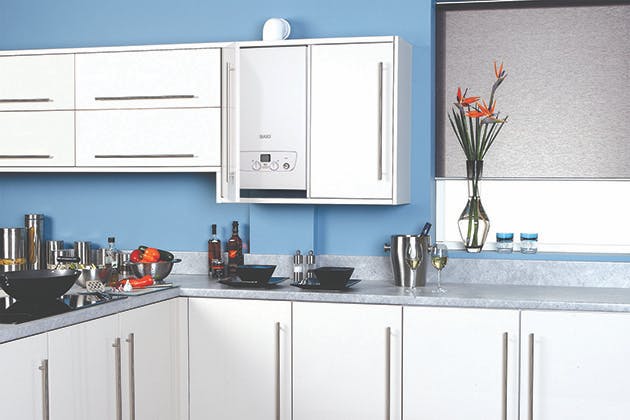 4) Choose a new boiler that's energy-efficient
If you are replacing an older boiler with a modern boiler, the good news is you are likely to save a decent amount on your energy bill. This can mean a savings of hundreds of pounds each year thanks to the advances in modern technology.
Each boiler has its own efficiency rating which can give you a great idea of which brands and makes of boilers are best. Don't worry though, we don't expect our customers to do all of the painstaking research themselves, we can gladly let you know which boilers are most efficient from our previous experience.
5) Determine the size of boiler you need

You should think about two things while choosing the right size boiler for your home:
The boiler's heating and hot water capabilities.

The actual size of your boiler. Will it fit in where it needs to go?
The proper boiler heating size will be unique to you and your home since it will be determined by factors such as:
how many bathrooms do you have? and
how many people do you live with?
Don't worry though, again United Heating are here to help to guide you in making this decision. Our engineers will know from experience what size boiler will fit in your home and at the same time provide you with a reliable source of central heating and hot water.
Any questions? Please get in touch
Don't worry if all of the above seems daunting, the team at United Heating are on hand to help you determine which boiler is right for your property and your requirements. We encourage you to get in touch so that a friendly member of the team can talk you through this decision.
We are based in Whitchurch, Bristol and can offer our boiler installation service throughout the surrounding areas including Bath, Stockwood, Keynsham and Swindon.
To get in touch, please give us a call on 0117 287 2847 or 07817790025. Alternatively, please feel free to send us a message using our contact form.