Spotting boiler issues early is a great way to prevent full boiler breakdown and to stop the boiler fault from developing even further. The heating engineers at United Heating have created a guide for catching these boiler issues early to prevent further damage and save on expensive emergency repair services.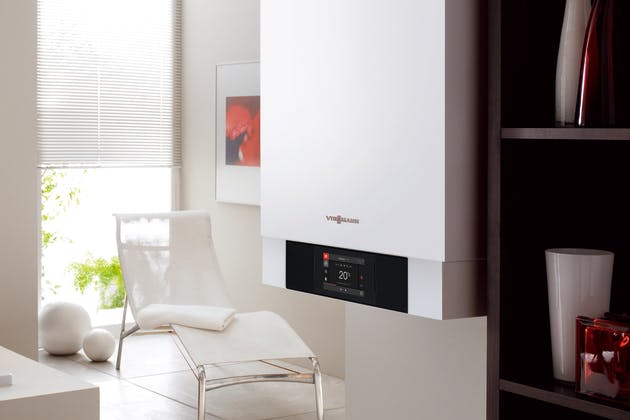 What are the warning signs of a boiler that needs repairing?
Low boiler pressure
Low pressure can cause poor heating in your boiler system. It can be easily diagnosed by taking a look at your boiler's pressure gauge - usually located on the front of your boiler system. This gauge should read between 1 and 1.5 bar. If your boiler falls outside of this range, we recommend calling in a qualified heating engineer to investigate your boiler issue further. Consult your boiler's manual for more details about the ideal pressure that your boiler should be functioning at.
Unusual noises coming from your boiler
Strange noises coming from your boilers are often a sign of deeper issues in your boiler system. Noises that indicate problems range from banging, kettling or whistling. These issues are often sludge and grime build up in your system - causing overheating and blockages. A grinding noise can be an indication of a faulty boiler pump.
Cold or uneven heating on radiators
If you notice that your radiators are not heating up, it could be an indication that there is a fault within your boiler system such as a broken pump. Cold spots developing is another sign of sludge build-up throughout your heating system.
Remember to choose a Gas Safe registered engineer boiler repair
By choosing a Gas Safe registered heating engineer for boiler repair, you can be sure that your boiler is being repaired by a reputable engineer with the right training. It is a legal requirement that all work carried out on gas boilers be carried out by heating engineers on the gas safe register.
Book a reliable repair service in Whitchurch, Stockwood, Swindon or Keynsham
If you have noticed any of the signs above, get in touch with United Heating. We offer reliable and Gas Safe boiler repair throughout our local area. Get in touch with one of our friendly heating engineers to book a boiler repair service by calling 07817790025 or fill our contact form.