Central Heating Installation in Stockwood
We offer central heating installation services throughout Stockwood and the surrounding areas
Looking to get a full central heating system installed or want to replace your old radiators? Well, look no further than United Heating! We have you covered with our central heating installation services. Get in touch with us by calling us on 07817790025.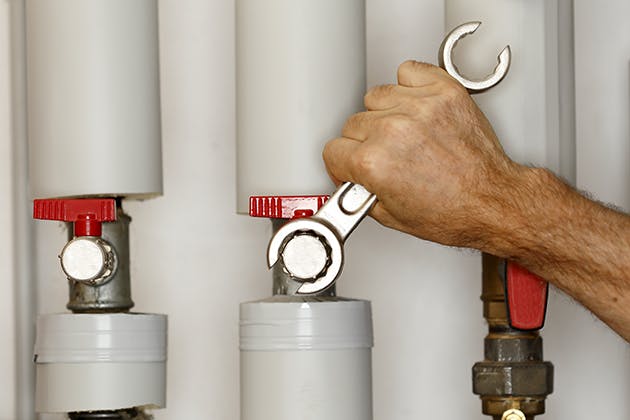 What is central heating?
A central heating system distributes heat from a heating source throughout your entire home. You can also use a combination of methods to regulate the temperature in your home. Warm water is required to spread heat evenly throughout your home. A network of pipes is put in each room, and it can even be installed under the floor if underfloor heating is desired.

Central Heating System Installations
A central heating system is a key system to have in your home. Firstly, it provides heat throughout your home therefore it is highly important that you have high-quality parts installed correctly. If you would like to get a central heating system installed in your new home by qualified engineers, we can help you.
We are Gas Safe registered, meaning we are fully qualified and trained to carry out any gas work, so you can have peace of mind knowing that you are in safe hands with us.
Benefits of a new central heating system
If you have been considering getting a new central heating system but are not sure, we hope these advantages that come along with it, will help you make your decision. Some of the benefits that come along with a new central heating system include:
- Heats your home faster
- Highly efficient
- Fully compatible with smart home technologies
- Quieted than older central heating systems
There are many more advantages that come along with central heating systems. If you would like to know what they are or would simply like to know more information, speak to our fully trained and qualified gas engineers to help you. You can get in touch with our professional team by viewing our contact details down below.
Different types of central heating
Most central heating systems are powered by a boiler. The following are the various types of central heating systems:
The most common technique to heat your home is with gas.
Wet systems include boilers that run on fuels like oil and LPG.
Dry systems can use air source or ground source heat pumps.
Our heating professionals are available to assist you in selecting the best central heating system for your home and in installing it. Send us a brief message using our contact form to learn more about how we can assist you.

(More: Vented vs Unvented Cylinders [2021])
Radiator Installations
Getting tired of having your radiator repaired constantly? With our radiator installation services, we can help you replace your old radiators with new ones. Whether you are based in Stockwood or the surrounding areas, our team will be happy to help!
We can also help with the following:
Water storage tanks
Pumps
Smart thermostats
If you would like to know more about what is included in our central heating services, please get in touch with our heating engineers by viewing our contact details below.
You can also browse our previous work by heading over to our gallery page or read any reviews left by our customers by visiting our reviews page.

(More: Types of central heating systems explained)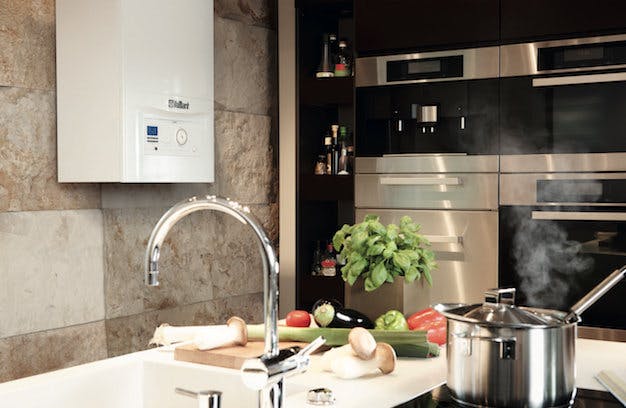 How can you keep your central heating system in Stockwood in good working order?
There are numerous things you can do to assist maintain your central heating system. Here at United Heating, we've provided a few options for you!
Radiator with cold spots
Cold patches on the radiators could indicate a debris buildup that has to be investigated. However, if your radiator is colder near the top, this could indicate that it needs to be bled, which is a simple procedure.
Make use of timers.
Using central heating timers saves you money since it only heats your home when it is needed.
Servicing
This is the most crucial of all. Having your central heating system serviced once a year guarantees that your heating system is safe, efficient, and effective. It will also assist to reduce the likelihood of your heating system breaking down because all issues are rectified immediately.
(More: Top 5 benefits of central heating systems)
Why Choose Us for Central Heating Installations across Stockwood?
You'll be relieved to learn that we at United Heating are fully trained and qualified installers. We are not only Gas Safe registered, but also Baxi Approved installers, which means we can provide extended warranties on the Baxi boilers we install.
We are also completely educated and competent in the installation of Worcester Bosch and Ideal appliances. We make certain that all installations in Stockwood are executed to the greatest standard and fulfil your specifications! So, when you call United Heating, you can be confident that you are in good hands.

So whether you need a new boiler, new radiators or even a water storage tank installed, we can help you! Discuss your options for a new central heating system with our highly knowledgeable heating engineers today.
Contact Us Today
Book a central heating installation service, in Stockwood or the surrounding areas, by calling us on 07817790025 and we'll be happy to help. You can also message us using our contact form and we will get back to you as soon as we can.
We hope you choose United Heating for any central heating installation services you may require.