Boiler Repair Specialists in Stockwood
We are proud to offer professional boiler repair services offered across Stockwood and the surrounding areas
When it comes to repairing domestic boilers, here at United Heating, we are confident that we can get your boiler up and running in no time! Whether you would like for us to check your boiler for any issues to offering emergency boiler repair services, you can call our expert team on 07817 790025 and we will be happy to help!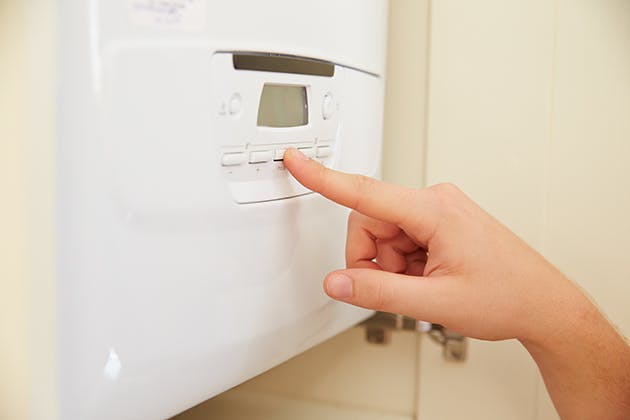 Boiler Repairs Stockwood
Here at United Heating, we understand how frustrating it can be when your boiler unexpectedly breakdown on you. We are also Baxi Accredited, this means that if you have a Baxi boiler, we are trained to identify any fault codes and repair your boiler. Our customers highly appreciate our speedy boiler repair services, you can read through the reviews they have left behind for us by visiting our reviews page.
Our heating experts can help with various issues including radiator issues, boiler leaks, diagnosing fault codes and more! With plenty of experience and gaining vast amount of knowledge over the years, you can be assured that you are in safe hands with us. You will also be glad to know that we are Gas Safe registered, this means that we are fully qualified to carry out a range of gas boiler repairs across Stockwood.
If you would like to know more about us, our services or our team, get in touch with us today by viewing our contact details down below.
We Offer Emergency Boiler Repair Services
Boilers are very unpredictable and can break down at any time. When this happens, it can be very frustrating and stressful to hire a heating engineer who is able to come out on the same day. With this is in mind, we also offer emergency boiler repair services across Stockwood and the surrounding areas.
Our professional team of heating engineers will ensure that they are with you as soon as they can so you are not left without any hot water or heating. We ensure all repair work is completed to the highest standards and meets your requirements. As we are Gas Safe registered, our work is regularly assessed, so you can be assured you are receiving the best service at all times. You can also see this through our previous work by heading over to our gallery page.

Common boiler issues that you need to be aware of...
Boilers often go through a few issues and we have listed a few of them for you to help indicate whether your boiler needs repairing. We hope you are able to notice these signs sooner rather than later. These include:
- Boiler not responding to your thermostats
- Whistling and gurgling sounds coming from your boiler
- Low boiler pressure
- You have heating but no hot water or vice versa
- Frozen condensate pipes
If you have noticed these or other signs on your boiler that we have not listed above, you need to hire a qualified heating engineer to have a look at your boiler before it causes any further issues! Our boiler repair engineers are available throughout Stockwood and the surrounding areas, so make sure to get in touch with us today.
(More: Common Boiler Problems)
Find out more...
For more information about our boiler repair services and how we can help with your boiler, speak to our heating engineers, across Stockwood, today by calling us on 07817 790025. Alternatively you can email us at info@unitedheat.co.uk or message using our contact form and we will get back to you as soon as we can.
We hope you choose United Heating for any boiler repairs that you may require across Stockwood and the surrounding areas.