Central Heating Installation in Whitchurch
We are proud to offer a range of central heating installation services across Whitchurch and the surrounding areas.
From installing radiators, LPG boilers, oil boilers, water storage tanks to smart thermostats, we have you covered! For more information on what includes in our central heating installation services, get in touch with our team by calling us on 07817790025 and we will be happy to help.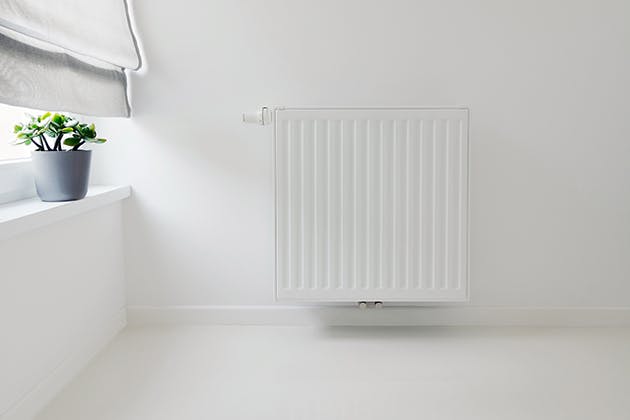 Type of Central Heating Systems
In the UK, there are three main types of central heating systems. Among them are...
Wet Central Heating Systems
Wet systems, which use a gas boiler, are the most common in the UK. If your property is heated by underfloor heating pipes, it means that you have a wet central heating system.
Electric Central Heating Systems
For those who do not have access to the gas grid, electric heating systems are a perfect alternative. The heaters use brick-filled radiators to provide heat throughout the day. They require little maintenance and are less expensive to install.

Warm Air Central Heating Systems
This heating system uses a vent to draw heat from the outside air, which is then heated by the boiler. The heated air is pumped throughout the house via vents.
All new central heating systems have a lot of advantages, these include being energy efficient, highly reliable, compatible with smart technology and more!
If you would like to know more about the benefits or if you are you unsure about the type of central heating system you have in your house? Or do you want to learn more about what kind of system you should install in your home? Get in touch with one of our heating engineers today using the information provided below.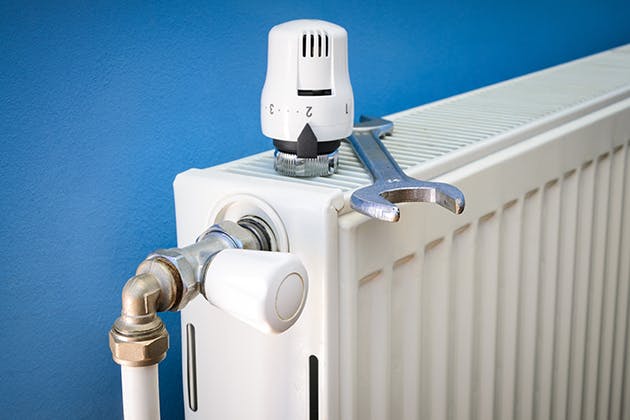 Central Heating Installations in Whitchurch
Our aim is to efficiently and professionally install your central heating system. We oversee all projects from start to finish, ensuring that they are finished to the highest standard and meet your requirements. We have outlined a few heating systems we can help install in your home.

Vented & Unvented Cylinder Installations
Whether you are looking to upgrade your unvented cylinder or would like a new one added to your newly built home, no matter what the reason, our heating engineers are on hand to assist you through the entire process from start to finish. We have installed many vented and unvented cylinders across Whitchurch, head over to our gallery page to browse through our work.
Radiator Installations
Are your radiators not working as efficiently? Or are you simply looking to change them so they match the theme of your room? Our fully trained and qualified heating engineers across Whitchurch will be happy to guide you through the process. From choosing the right radiator that meets your needs and requirements to installation.
Gas Boiler Installations
We specialise in installing a range of boilers, including gas, oil and LPG. Our customers have highly rated our installation services, head over to our reviews page and read through the reviews they have left behind. Get in touch by viewing our contact details down below and get a free quote!
LPG and Oil Boiler Installations
LPG and oil boilers are great alternatives, especially when you are looking to reduce your carbon footprint or do not have access to the mains gas supply. Our heating engineers are trained and qualified to install both LPG and oil boilers. We will be happy to discuss the best option for you and your home, simply call us by viewing our contact details down below.
Find out more
For more information on our central heating services across Whitchurch and the surrounding areas, call us on 07817790025. Alternatively, you can send us a quick message using our contact form and we will get back to you as soon as we can.
We hope you choose United Heating for any central heating services that you may require across Whitchurch and the surrounding areas.